ROLLS.ORG

Rolls-Royce and Bentley resources on the web





FOR SALE

Model: 1961 Rolls-Royce Silver Cloud II, RHD, Serial #SXC621
Color: Two tone Green exterior, Camel leather interior
Location: San Diego, California
Price: $25,000 (insured for more)
Contact: drblott@aol.com

Description: In very good shape. The leather is original, so it's worn some. Rear wood picnic tables. RHD car, has been over Europe, Barbados and the United States. Original European plates and rally badges are included. The car was the daily driver for the previous owner. Speedometer says 90168 miles. Garaged in San Diego.
---
Click on pictures to view enlarged images and technical details of 1961 Rolls-Royce Silver Cloud II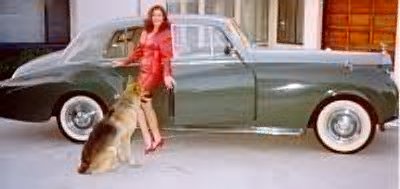 1961 Rolls-Royce Silver Cloud II, #SXC621




Copyright © 1999 NetSide Corporation - All rights reserved

---
Please address all correspondence regarding web hosting to:

admin@sunny.netside.net